It is true. Even though stories about disappearing honey bees, or even Colony Collapse Disorder have appeared on 60 minutes, Scientific America and even NatGeo. There is very little truth to it. It is largely a North American and European commercial pollination problem which would never really effect food production much. If they worked me as hard as they do the commercial bees I'd fly away too. My Pawpaws are pollinated by flies so I don't really care. If you don't believe me read this:
http://www.newscientist.com/article/mg20427316.800-the-truth-about-the-disappearing-honeybees.html?DCMP=OTC-rss&nsref=online-news

But this and yesterday's post got me to thinking about eating simply and it furthers my meditation on living off the land. Humans have come to eat so complicatedly and chemically. Did you ever wonder why Lay's Potato Chips claims that"you can't eat just one" and they are probably right? I am no extremist veggan or anything approaching one. There are 200,000 deer in Illinois and if oil collapsed tomorrow and with it civilization I would go shoot one the day after. I don't even know if the children still trick or treat for Unicef but in that spirit let's start with Plump-i-nut factories in Africa:
http://www.unicef.org/media/ethiopia_38423.html
UNICEF Executive Director inaugurates Ethiopia's first Plumpy'nut factory
© UNICEF/2007/Wiggers
UNICEF Executive Director Ann M. Veneman receives flowers from children upon her arrival at the new Plumpy'nut factory in Addis Ababa, Ethiopia.
By Indrias Getachew
ADDIS ABABA, Ethiopia, 21 February 2007 – UNICEF Executive Director Ann M. Veneman inaugurated Ethiopia's first Plumpy'nut therapeutic food factory in Addis Ababa yesterday.
The inauguration marks a joint venture between UNICEF, US-based private donor and businesswoman Amy Robbins and the Hilina Enriched Foods Processing Centre.
Plumpy'nut is a high-protein and high-energy, peanut-based paste used for the treatment of severely undernourished children. An estimated 1.5 million children in Ethiopia are severely undernourished. At full capacity, Hilina Enriched Foods will produce up to 12 tons of the paste per day.
"Today as we open the doors of the fourth, and largest, factory in Africa that will produce Plumpy'nut, we are taking a step in the right direction in addressing the issue of malnutrition," said Ms. Veneman.
Generous solution
In 2005, the Robbins family donated $1.3 million to UNICEF to allow the purchase and import of 267 tons of Plumpy'nut to Ethiopia.
Formulated by French scientist Andre Briend in 1999, Plumpy'nut has been used to save children's lives in major emergency situations in Darfur, Niger and Malawi.
© UNICEF/2007/Wiggers
From left: Philanthopist Amy Robbins, Minister of Trade and Industries Ato Girma Birru and the State Minister for Agriculture at the inauguration of the Plumpy'nut factory in Addis Ababa.
Plumpy'nut requires no preparation or special supervision, so an untrained adult – such as a parent – can deliver it to an undernourished child at home, allowing governments to reduce the amount of money spent on therapeutic feeding stations. The paste has a two-year shelf life when unopened and stays fresh even after opening.
Though Plumpy'nut is relatively inexpensive and easy to transport, Ms. Robbins discovered that huge costs were incurred from its importation and that limited capacity at the French plant made it difficult to ensure timely food supplies from Europe.
To solve the problem, her family foundation donated $340,000 towards investment in the needed equipment to manufacture Plumpy'nut within Ethiopia.
:}
Everyone knows that factory farming of animals pioneered here in the Corporate US of A is dangerous to the health of all involved including the humans. Everyone knows that eating cow flesh is probably not a good idea, at least everyday or even 2 or 3 times a week. Goats, sheep, fowl and pigs are much better alternatives.
http://en.wikipedia.org/wiki/Goat
The most recent genetic analysis[5] confirms the archaeological evidence that the Anatolian Zagros are the likely origin of almost all domestic goats today. Neolithic farmers began to keep them for easy access to milk and meat, primarily, also for their dung, which was used as fuel and their bones, hair, and sinew for clothing, building, and tools.[1] The earliest remnants of domesticated goats dating 10,000 before present are found in Ganj Dareh in Iranian Kurdistan. Domestic goats were generally kept in herds that wandered on hills or other grazing areas, often tended by goatherds who were frequently children or adolescents, similar to the more widely known shepherd. These methods of herding are still used today.
Historically, goat hide has been used for water and wine bottles in both traveling and transporting wine for sale. It has also been used to produce parchment
:}
Not to mention that the flesh is wonderful and so are the milk and cheese. They will eat just about anything and everyone should have at least 2. Again it is the GROWTH model that destroys the equilibrium of the planet. Simple is laughed at. People who juice their foods live much long because their foods are fresh and uncooked.
http://www.powerjuicer.com/?gclid=CLyzu7yY4J0CFQ4hDQod9ilOMA
Jack LaLane should know he has been at it for years: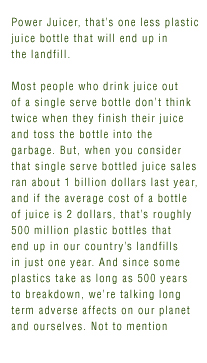 :}
Our GROWTH system even prevents or even worse obliterates local options. When I found out about Pawpaws I was thoroughly amazed:
Cultivation and uses
Asimina triloba is often called prairie banana because of its banana-like creamy texture and flavor.
The pawpaw is native to shady, rich bottom lands, where it often forms a dense undergrowth in the forest. Where it dominates a tract it appears as a thicket of small slender trees, whose great leaves are borne so close together at the ends of the branches, and which cover each other so symmetrically, that the effect is to give a peculiar imbricated appearance to the tree.[1]
Although it is a delicious and nutritious fruit, it has never been cultivated on the scale of apples and peaches, primarily because only frozen fruit will store or ship well. It is also difficult to transplant because of fragile hairy root tentacles that tend to break off unless a cluster of moist soil is retained on the root mass. Cultivars are propagated by chip budding or whip grafting.
In recent years the pawpaw has attracted renewed interest, particularly among organic growers, as a native fruit which has few to no pests, and which therefore requires no pesticide use for cultivation. The shipping and storage problem has largely been addressed by freezing. Among backyard gardeners it also is gaining in popularity because of the appeal of fresh fruit and because it is relatively low maintenance once planted. The pulp is used primarily in baked dessert recipes and for juicing fresh pawpaw drink or drink mixtures (pawpaw, pineapple, banana, lime, lemon and orange tea mix). In many recipes calling for bananas, pawpaw can be used with volumetric equivalency.
The commercial growing and harvesting of pawpaws is strong in southeast Ohio. The Ohio Pawpaw Growers' Association annually sponsors the Ohio Pawpaw Festival at Lake Snowden near Albany, Ohio.
:}
But really the place to start with all of this is to pick your foods carefully. Find a butcher and get to know him or her. Look around and find local growers that you can trust. When you have to go to a modern grocery store go there with a certain amount of fear and suspicion.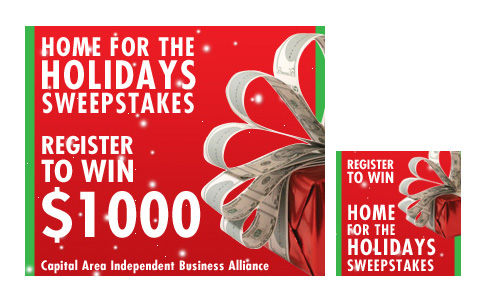 :}