All this week I have been posting about radical things from the environmental movement that have become main stream starting with a post on cars (CAFE standards) and continuing with posts on recycling, and residential energy conservation. Today it is the Back To The Land Movement. While they were laughed at and many of their efforts failed, the back to the landers had it right in so many ways…big cities are dumb energy dinosaurs…single labor "jobs" are alienating and defeatist…fresh air and hard work are good for you..and on and on. Yet the single biggest thing they got right was corporate food is poison and locally grown food is wonderful. So on this day before Earth Day in 2010 I give it up for:
Wednesday April 21, 2010
REGISTER NOW! Local Food Awareness Day at the Capitol
On April 28th, local food consumers, farmers and advocates from across the state will come together in Springfield to encourage their legislators to support local food and sustainable agriculture. Illinois Stewardship Alliance would like to invite you to join us for our annual local food and sustainable agriculture lobby day and legislative reception, on April 28th, 2010.
Registration deadline is next Monday, April 19th. For more information and how to register click here.
Posted by: Lindsay Record
4/16/2010 2:22 pm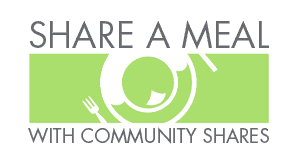 Would you rather attend a stuffy fundraising dinner
with a group of people you don't know, or enjoy a delicious meal with family and friends at a great restaurant in your area?
With Share-A-Meal, you will not only have a wonderful meal with people you enjoy but support 13 local charities in Sangamon County.
The Seventh Annual Share-A-Meal with Community Shares will take place at restaurants in Springfield on Tues. April 13, 2010. The event is sponsored by Community Shares of Illinois, a nonprofit organization representing more than 78 charities statewide.
Participating restaurants in Springfield are expected to donate 20 to 25 percent of their meal proceeds to Community Shares of Illinois and its member organizations. Using pledge cards provided at each restaurant, diners will also have the option to direct a portion of their bill to any of the 78 charities that are members of Community Shares of Illinois.
Participating Restaurants in Springfield Include:
Maldaner's – 222 S. 6th St.; (217) 522-4313 – lunch and dinner
Augie's Front Burner – 2 West Old Capitol Plaza; (217) 544-6979 – lunch and dinner
– Tuesday night special: 50 percent off bottles of wine
Tai Pan – 2636 Stevenson Dr.; (217) 529-8089 – dinner
All you must do to contribute is dine out at one of the participating restaurants. Share-A-Meal combines the pleasure of eating out with the joy of giving in one fun-filled event.
Community Shares of Illinois represents more than 78 organizations working to make our state a better place to live. These organizations work to improve the quality of life in Illinois by addressing a wide range of issues, including affordable housing, health care, the environment and civil rights, as well as other issues affecting women, children, people of color, working families, people with disabilities and the poor.
For more information about Share-A-Meal and an up-to-date restaurant list, click here.
To learn more about Community Shares of Illinois, click here.
Posted by: Lindsay Record
4/6/2010 11:59 am
Did you know the Illinois Stewardship Alliance (formerly the Illinois South Project) helped found the Carbondale Farmer's Market?  Did you know that ISA has been active in state and federal policy working on issues such as protecting farmland? Did you know abut the Stewardship Farm providing research on organic practices, our pilot program to utilize WIC coupons and Illinois farmers markets?  These are just a few of many issues ISA has taken on over the last 36 years since the founding of the Illinois South Project in 1974 in Herrin (?).  The Illinois South Project was founded to give citizens a voice in the development of the federal coal program introduced in the mid-1970's.  The Illinois South Project acknowledged the negative impact strip mining would have on farmland and the local economy in southern Illinois.  "Central to our program is empowerment of people through active involvement in issues that affect them. To address critical farm policy issues, we organized farmers to attend hearings and town meetings organized by their elected officials. We sent out numerous alerts on crucial issues being debated in the state legislature and in Congress and we submitted testimony on important aspects of the 1985 farm bill" – Illinois South Project 1985 Annual Report
In 1990, the organization opened an office in central Illinois, became a membership-based organization and has worked on a variety of local food and farm issues over the years through research, policy advocacy and education but there has always been a common thread of working for environmental stewardship, economic viability of small farms and connecting rural producers with urban populations.  ISA staff and board are proud to celebrate 36 years of supporting local food systems in Illinois.  We invite you to join us as we continue to advocate for sounds policies that support sustainable local food systems.  ISA continues to be a membership-driven organization with individual and organizational members.  If you aren't a member, please consider joining now.  If you are a member, don't hesitate to contact staff and let us know how we can serve you better.
Posted by: Lindsay Record
3/18/2010 4:07 pm
:}