I think the real questions here are, can enough of us flee in time and can the different technologies required to do it handle climate change. Unfortunately we shall see.
http://transitionculture.org/about/
About this site and me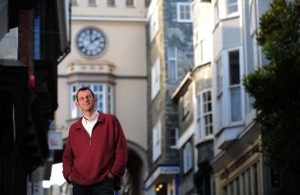 For more about this website and what is all about take a look at the page Why Transition Culture?. This section is to tell you about myself.  It is written in the third person not due to delusions of grandeur, but so that people who need biog pieces can cut and paste it from here.
"Rob Hopkins is the co-founder of Transition Town Totnes and of the Transition Network. He has many years experience in education, teaching permaculture and natural building, and set up the first 2 year full-time permaculture course in the world, at Kinsale Further Education College in Ireland, as well as co-ordinating the first eco-village development in Ireland to be granted planning permission.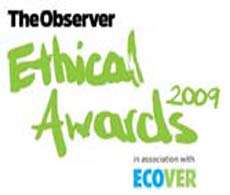 He is author of 'Woodlands for West Cork!', 'Energy Descent Pathways' and most recently 'The Transition Handbook: from oil dependence to local resilience', which has been published in a number of other languages, and which was voted the 5th most popular book taken on holiday by MPs during the summer of 2008.  He publishes www.transitionculture.org, recently voted 'the 4th best green blog in the UK'(!).
:}
More tomorrow.
:}