That's right according to several studies there is at least 10% of the USA that could be described as Mean No Greens or environmental grumps. They are usually white middle aged guys. I call them enviro rapists. They are stealing their grandchildrens futures. So what do the kids think?
 http://itsgettinghotinhere.org/
Some climate strategies are sexy, and energy efficiency is certainly not one of them. Despite this, I am thoroughly convinced that a concentrated push for global energy efficiency is the most productive direction for the climate movement. The opportunities are truly massive: energy efficiency measures could halve US projected energy consumption in 2030. Globally, energy efficiency improvements could profitably reduce 2020 energy consumption by 1/4. And because increased energy efficiency is primarily blocked by political, not technical, barriers, activists could achieve huge results if they unified around this goal.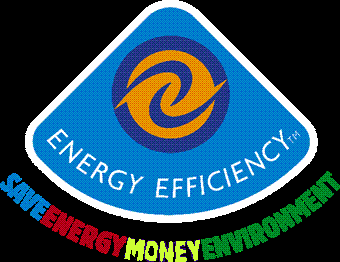 For now I just want to sketch out some of the potential of energy efficiency, and suggest policy directions to be explored. Further analysis should explore how the low cost of energy efficiency measures could be used to counter republican calls for nuclear and drill,drill,drilling.
:}
It's clear they are not happy:
:}
 http://www.unep.org/tunza/youth/
It is inspiring when young people from around the world use their knowledge, sense of motivation and energy to bring about action for the environment. Young people bring a fresh outlook to environmental activism. TUNZA is about empowering You to act. This section "Youth Action Around the World" draws upon the experiences of other young environmentalists to find solutions and inspire action. It also publishes the good work of youth in areas related to environmental development.
Read on…be inspired!To share your story with us, click here.
Global
Global – International Youth Summit Go 4 BioDiv Declaration.
This declaration was signed by 50 young adults from 18 countries in the International Wilderness Camp and National Park Bavarian Forest. It was presented at the United Nations Conference of the Parties, Convention on Biological Diversity.
Australia
Australia – Aussie Kids Turning The Tide.
A group of young people in Gladstone, Queensland, Australia who get together to plan environmental activities and how to get others involved.
Africa
Uganda – Environmental Sustainability
Indigenous NGO sensitizes the community on ways to protect the environment
Egypt – Make Use Of Waste!
Young people launch the 'Culture, Clean and Development Campaign' to encourage recycling of waste
Kenya – Clean Up the World Report from Mathare Youth Sports Association
Kenyan youth participate in Clean Up the World activities by sensitizing the communities living along the Mathare River on the effects of dumping waste in the river.
Kenya – Youth Helping Youth
Young people seek to save forests.

Nigeria – Fighting Water Pollution
Young people establish a project to reduce water contamination.

Nigeria – Young People Advocate For Sustainable Environments
Youth Action Initiative request for a voice in policy and decision making
Asia & the Pacific
China – Environmental Song
Shiqing Cui, Chairman of the Association of Volunteers for Environmental Protection, wrote a song entitled "The Dangers of Tomorrow". The text has been translated into both English and Chinese
India – Saving The Environment
Student pledges to save the environment
India – Preventing Pollution: Protecting The Environment
Two students from Vivekanandha Higher Secondary School, Pondicherry, India, take action to save the environment
India – Catalysts for Change
Students setup a clean-up & environmental monitoring campaign.
Vietnam – Water… A Human Right
Vu Thuy Ahn campaigns for water-rights

Europe
Turkey – The Fatma zcan Swallow Project  
Youth develop environmental action plan to save swallows.
Sweden – Protecting Mountain Forests   
European activists join hands against the destruction of Mountain Forests.  
Britain – Pioneering Sustainble Living
A British student develops a Zero-Energy house.
Britain – Sustainable Transport Book Project
Peace Child International is working on a book that will be written and edited entirely by children and young people.

Latin America & the Caribbean
Peru- Demanding Sulphur-Free Fuel
A Youth Campaign pioneered by Comité Ambiental Juvenil
Guyana- Celebrating Guyana's Rich Biodiversity
North Rupunini Youth Support Wildlife Management Projects
North America
Canada – Enhancing Biodiversity in an Urban Wetland
Students adopt a marsh as a research and conservation areaUSA– Green Teens Clean Up the World
Jessie Mehrhoff, a previous Junior Board Member from Connecticut, and other Green Teens participate in Clean Up the World weekend.USA– Against all Odds: Action for Climate Change
Despite the US Government's decision not to sign the Kyoto Protocol,students take action for clean energyUSA – Sundance Festival
Kids and grown ups celebrate the glory of the sun and of nature USA – Lighting Up New York
The first environmental resolution in the history of the New York City Youth Congress

USA – Roots & Shoots
Smitha Ramakrishnaeen has been working for the Project SOAR, University of Arizona extension center as a mentor for kids from an inner city school in Chandler. She is being trained on Project Wet activities and is mentoring kids. Some of the activities she is doing was adapted from what she learned in Mexico City at the forum. I hope things are going good for you folks.


West Asia
Lebanon – Making the Difference
A devastating fire destroys a forest , prompting young people to take organized action to fight deforestation nation-wide.  
:}
Apparently there are a lot of them too.
:}