Think we can't fly without fossil fuels? You would be wrong!
 Scott Troehler
Director of Production and Local Programming   & Senior Producer
stroehler@wsec.tv
WSEC/WQEC/WMEC-TV  PBS for Springfield , Quincy , Macomb
 and West Central Illinois
217-483-7887,  x251
217-483-1112 fax
:}
Steve sent this article to me.  Since I was writing about alternative forms of transportation, I thought what the heck? 
:}
http://www.dancewithshadows.com/aviation/electraflyer-c-electric-mini-plane-makes-flying-cheaper-than-driving/
ElectraFlyer-C electric mini plane makes flying cheaper than  driving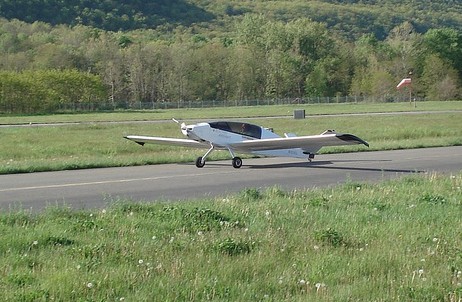 I don't know about you, but for me, this does it. The ElectraFlyer C, an electric ultralight plane available now if you want to plonk down 21000 $ max, bang it all up together, and take it on a relatively silent 2 hour flight.
Environment-friendly? Sure. If you can manage to get the power from solar or wind energy, you are St. Environment with this plane. Don't forget you are going to see fumes and pollution say goodbye and walk over the horizon.
The ElectraFlyerC is a kit plane from Electric Aircraft Corporation. The little plane debuted to much appreciation at the recently conluded EAA AirVenture at Oshkosh.
The most remarkable things about the ElectraFlyer C are the flying cost – so low it's absurd – and ultra quiet electric motor. Hand over the cash, and take home a kit which consists of a moni motoglider, choose from one of the three battery packs, bang it all up together – not a very easy job if you have zero DIY skills – and take to the skies.
The ElectraFlyer C complies with FAA regulations. You can opt to buy a ballistic parachute for an extra cost for coming down safely in an emergency.
Most notable benefits, apart from the low flying cost, are the reliable electric motor which requires very little maintenance compared to a typical lightweight gasoline engine, less mess, less noise and therefore and no earbuds for the pilot and no pissed off neighbors.
A direct drive 5 KWh electric motor carbon fiber lightweight 45 inch propeller gets the little airplane climbing at 500-600 feet per minute. The ElectraFlyer-C has a cruisng speed of 70 mph (112 kmph), a top speed of 144 kmph, and your flight time would be 1.5 to 2 hours. That is with the top end battery pack, of course. With others, your flight time would be a lesser. yes, you can carry that 110 W charger when flying cross-country. The ElectraFlyer weighs around 250 pounds.
Charging time? For that 2 hour flight, you can recharge the ElectraFlyer's battery pack in 6 hours from a 110W  electric power socket, or in 2 hours from a 220 W socket. Neat.
Costs? A full charge will cost you around 60 cents depending on where your power comes from. The battery pack can last 1000 cycles (charging and depleting) and then you would need to buy another lithium ion battery pack. The top end battery pack costs 8,500 $. So that is 1000 cycles = 1500 flying hours at a cost of 6.2 $ per hour! (cost of battery replacement divided by flying hours plus 60 cents per charging cycle).
Boy, you are flying a lot cheaper than driving
:} 
If you think that this is a lonely individual,  Again Wrong! 
:}
http://www.cafefoundation.org/v2/pav_eas_2008.php
The 2008 CAFE Foundation
Electric Aircraft Symposium
San Francisco, California April 26, 2008
The CAFE Foundation's 2nd Annual Electric Aircraft Symposium saw presentations that justify the rapidly increasing interest in Green personal air travel. Sponsored by Foundation Capital, the April 26, 2008 meeting assembled an outstanding faculty to discuss the many aspects of electric-powered flight. It included an remarkable announcement by the Experimental Aircraft Association that it has filed a request for the FAA to allow electric propulsion in low cost aircraft.
The event was well-attended by members of the science and technology media. Updates on the Aviation's Green Prize will be posted soon on the CAFE website. In all, the 2008 EAS made the dream of a 100 MPG PAV look a lot closer than most thought.
Electric Aircraft Symposium 2008 Program:
Supporting Converging Technologies: Adam Grosser, Foundation Capital
How Do We Know That Human Activities Have Influenced Global Climate?: Dr. Ben Santer, Lawrence Livermore National Laboratory
Origins of Electric Flight: Power and Structures: Dr. Morton Grosser, Gossamer Albatross Team
Quest for Lossless, Massless Motors: Wally Rippel, AC Propulsion
Optimized Electric Drive Systems: Alan Cocconi, AC Propulsion
Selecting Brushless Motors and Controllers for UAV's: David Palombo, AVEOX
Design Space For Efficient Aircraft: Professor cp van Dam, Chair, aeronautical engineering UC Davis
An Ideal Electric Aircraft: Greg Cole, designer eSparrowhawk, Lancair Legacy and Evolution
The Green Prize: Technology Prize for 100 MPG Aircraft: Brien Seeley, CAFE Foundation President
Taurus Electro – The Future Now: Ivo Boscarol & Tine Tomazic, Pipistrel Aircraft, Slovenia
Advanced Navigation: Enabling a Path to Enhancing Safety While Saving Energy: Paul Siegmund, Director, Aircraft Programs, Naverus Inc
Next Generation of Li-ion Batteries with Nanowires: Yi Cui, Assistant Professor, Stanford Nanomaterials Science and Engineering
Electric Propulsion-Enabled Advanced Air Vehicles: Mark Moore: NASA Langley
Multi-Fuel Propulsion Technologies: Greg Stevenson, GSE
Hybrid Drives in UAVs: Sam B. Wilson AVID LLC:
Fuels in our future: Jay Keller/Neil Rossmeissl, Sandia Lab/DOE Biomass Program
Hybridizing Light Aircraft: Ron Gremban, CalCars
Personal Transportation Systems Technologies: Richard Jones, Boeing Phantom Works, Seattle
Low Noise Propeller Design: Jack Norris, Voyager Mission Director
The Future of Personal Aviation: Announcement: Craig Willan, Experimental Aircraft Association, Oshkosh, WI.
:}