Then You Can take It To Work
There are only 2 of us in our household, a man and a woman. We recycle like crazy. Because the County and the City recycle different things we sometimes have to take our recyclables to town. For some reason Riverton will not recycle corrugated cardboard so we take that to Springfield. Everyone has a problem with colored glass so we have started saving it. Springfield does colored glass drops periodically. All of our "hazardous" waste goes to the State of Illinois at the Fairgrounds or the IDOT building. Our Electronics goes to BLH. Our light bulbs go to Springfield Electric. Our plastic bags and many soft plastics goes to Schnucks grocery stores. AND close your eyes…a small part of it we burn. After composting (we have two large piles) there is a small bit of what I call promiscuous paper and other stuff (about a cubic foot or less – ie. a small trash can full every 2 weeks). We then toss those ashes on the vegetable garden. In the end we toss out about 1 small sometimes barely filled cheap garbage bag. In it are mainly cigarette butts, food stuffs we can't recycle, and some soft plastics.  Sometimes we are so emberrassed we don't even put it out by the curb to pick up because it's not worth their time or gas to stop.
This does not take into account our own dodo and caca, however that will take a huge shift in infrastructure and agriculture to do. Nor does that take care of both of our car exhausts. Again this a huge infrastructure problem in ground transportation. Still it feels real good to minimize our waste.
Here is a really reall real rea re r really cool site to help out.
:}
 http://www.astc.org/exhibitions/rotten/rthome.htm
The Rotten Truth web site was created in 1998 by the Association of Science-Technology Centers Incorporated and the Smithsonian Institution Traveling Exhibition Service. All rights reserved.
Disclaimer: Rotten Truth (About Garbage) links to a number of activities and resources provided by institutions other than ASTC and SITES. Every effort has been made to ensure that these links are accurate, but because neither ASTC nor SITES controls the content of these web sites, outside links are not guaranteed to be correct or active. Neither ASTC nor SITES shall be liable in the event of incidental or consequential damages connected with, or arising out of, providing the information offered here. External sites are not endorsed by ASTC or the Smithsonian Institution.
:}
I put this up because I wanted them to know that I know that they know that I know….SO THERE
:}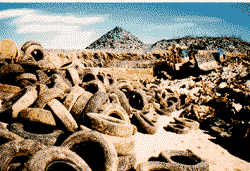 Rotten Truth (About Garbage) takes an in-depth look at the complex issues surrounding municipal solid waste. This on-line exhibition is organized into four major sections.

What Is Garbage? looks at how we define garbage, and why it consists of more than what we throw away.
There's No "Away" explores how burying, burning, and recycling garbage doesn't really get rid of it, and that reducing what we use is the only real solution to the garbage problem.
Nature Recycles shows how the natural process of decay makes new life possible by recycling the limited number of nutrients present in the environment.
Finally, Making Choices provides some helpful hints on how we can all create less garbage.
Throughout the exhibition, you can:
Read about people who have made a difference in how we think about municipal solid waste today;
Try a variety of activities at home or school; and
You can also consult an extensive resource list to find out more about garbage and what you can do about it.
For exhibit developers or those who work in museums:
Visit the section for exhibit developers to learn how Rotten Truth (About Garbage) was created. Find out how lead exhibit developer Kathy McLean became interested in the subject of garbage, or learn some tips on how to create environmentally-conscious exhibitions.
Who created this exhibition?
This exhibition was researched and developed with the help and expertise of many individuals and organizations.
Finding your way through the exhibition:
By following the
icon, you can sequentially visit each exhibit area. (Clicking on the
icon will enable you to return to the previous page.) Please note that several activities, resources, and profiles are located at other web sites. After visiting them, click on your web browser's "back" button to return to your place in the exhibition. Finally, if at any time you want to visit a different exhibit area, return to this page by clicking on the "home" garbage bag icon, and selecting the desired exhibit area below. Enjoy your visit!
START
 :}
So get started  now!
:}