OK so you have picked the site for your garden. You have picked the size of your garden. You have turned the soil for your garden. You have sent your soil off to be tested by the Ag extension office (if you are in the USA). There are a couple of things that you can plant now that are soil indifferent while you are waiting for the test results. The list includes most roots, like carrots, potatoes, turnips, radishes, and parsnips to name a few. All the roots care about is that the soil is well worked – no stones, no clumps and broken up deep. The onion family will grow almost anywhere any time. This is also true of the leafy vegetables. From lettuce to kale to spinach they all can be planted early and often. Sandy soil is the one thing that negates all that I have said so far. Because it drains fast and has few nutrients. But you  can see whether your soil is too sandy just by looking at it.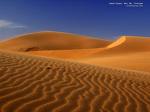 Today I want to discuss 2 factors to keep in mind at this stage of your gardening, besides saying that you will make mistakes and nature will deal you a bad hand at times. It happens to all of us. 1. Assess your tastes. Tastes change over time and if you have never had the plant that you are growing FRESH, get fresh and try it. In my case, I had never had fresh spinach. I had grown to quickly hate the canned spinach dished out by mom and the school cafeteria, thus I thought all spinach tasted like that. Boy was I wrong! Fresh spinach rocks. I have gotten to the point where I cook with it alot too but it takes practice.
http://www.cbsnews.com/stories/2007/06/04/earlyshow/living/recipes/main2883739.shtml
(CBS)  When the editors of Taste of Home magazine asked their readers for submissions for their Garden Bounty recipe contest, they were inundated with all manner of delicious dishes, from appetizers to salads to vegetarian entrees to fruit-laden desserts.
After reviewing all the recipes, they found their winner: Kathryn Pehl, the third 2007 Taste of Home contest winners to appear on The Early Show. Katie hails from Prescott, Ariz., and the judges could not resist her Spaghetti Squash with Red Sauce, especially her flavorful tomato sauce, which is served over spaghetti squash instead of the usual pasta.
If you're interested in participating in a Taste of Home recipe competition, the next contest is "Corn is King." You can also still submit a recipe for Slow Cookers. To get more information, click here.
:}
2. Every "GOOD" gardener will tell you to buy plants at a greenhouse or a garden center for great production. But think about it. The main reason this Site is discussing gardening is to SAVE energy. If the greenhouse grew their plants from seed, fine. But a lot of places truck their plants in…and that is kinda missing the point. I urge people to start there plants from seed where and whenever they can:
http://www.yougrowgirl.com/grow/seeds_veg.php
by miss gard(e)ner Inhabit Hardiness Zones 5 through 8?
Ready to start your growing season?
The much anticipated moment has arrived.
Planning
Keep the following in mind when planning your garden:
Climate: What grows well in your region?
Space limitations: How extensive will your garden be?
Domestic habits: What would you like to eat from your garden?
Production levels: How many tomatoes do you really need?
Aesthetic desires: How would you like the space to look?
Make a list of your top ten most desired veggies. Start with them.
Seed Sowing Schedule
This seed starting chart will help you figure out exactly when to plant different seeds.
First, determine your region's frost-free date. Ask your local plant nursery or gardener neighbor. Alternatively, check out–www.almanac.com. The reality of weather makes an `exact' date rarely exact. Keep in mind the forecasts for your region. A colder, longer winter? Push the date forward a few weeks. As they say, better safe then sorry.
:}
Or the millions of other sites set up for this:
http://ezinearticles.com/?Starting-Vegetables-Indoors-from-Seed&id=479111
http://www.vegetablegardeningguru.com/seed-starting.html
http://www.ehow.com/how_12174_start-vegetable-seeds.html
:}
This early in the game you can do other things to save energy, like starting a compost pile:
http://www.hribar.com/how-to-save-energy.htm
www.backyardgardener.com/compost/index.html
Compost heaps
There are several ways in which compost heaps can be made and various theories exist as to the way in which they should be treated. There are two important points which are essential for successful compost making and these are adequate drainage and aeration and sufficient moisture.
A compost heap is a necessary feature in the average garden
. It provides a means of collecting the surprising amount of waste material which is gathered together during regular garden maintenance and it supplies the garden, or rather, the soil, with valuable organic matter. This organic matter fulfils several vital functions. It helps to improve the structure of the soil, especially the heavy clay types and the light sandy kinds. It encourages a vigorous root system and also acts as a sponge to retain moisture. Light, sandy soils tend to dry out rather badly and a high humus content is necessary to overcome this problem. Well-rotted composted vegetable waste can be used as a mulch around plants and between rows of vegetables where it will smother small annual weeds and prevent the surface soil from drying out badly.
 :}
Save water by using a soaker hose and:
http://www.uk-energy-saving.com/saving_water.html
Tips on Saving Water in the Garden
Collect rainwater and use a watering can instead of a hose. If you prefer to use a hosepipe, fit a trigger nozzle to control the flow. Water Butts for your garden can be purchased at Greenfingers Trading Ltd
Water your garden in the cool of the early morning or evening. This will reduce the amount of water lost to evaporation.
If you water plants and shrubs too often their roots will remain shallow, weakening the plant. Leave them alone until they show signs of wilting.
Regularly weed and hoe your garden, to ensure that watering helps plants and not weeds.
Plant flowers and shrubs that thrive in hot and dry conditions such as thyme, evening primrose, rock rose, Californian poppy, pinks, lavender, buddleia and hebes.
Mulches such as wood chips, bark and gravel help to prevent water evaporation and also suppress weed growth, saving you both water and time spent weeding.
Lawns can survive long periods of dry weather if the grass is not cut too short. Even if the grass turns brown, it will quickly recover after a few days of rain.
Garden sprinklers can use as much water in an hour as a family of four uses in a day. If you use a sprinkler, many water companies require you to have a water meter fitted.
:}
This can become a lifestyle if you let it and I do.
:}