Like in the old Commercials. Anyway Dan periodically gives me permission to post his elegant visual social commentaries (other wise know as editorial cartoons) here at Energy Tough Love. So I try to return the favor and Publish 'stuff" he thinks is important. To that end: 
<
<
Hey, friends of Bizarro,
I'm part of a very cool comedy show in New York City in a couple of weeks. Come out if you can make it, it's for a good cause and will be funny funny and more funny.
See below or go here:?http://woodstockfas.org/newsletter/mar2008.html
Your kooky pal,
Dan
P.S. Want off my small, private, never-to-be-shared list? Hit "reply" then put "unsubscribe" in the subject line.
?
?
?
?
?
?

Louis CK

was the star of

HBO

's series "Lucky Louie" and numerous

HBO

and

Comedy Central

specials
?

Janeane Garofalo

has been a standup comedian since 1985 & has appeared in umpteen movies & shows.

?

Dave Attell

has a scheduling conflict but hopes to make it. We'll know for sure very soon.

?

Gary Gulman

appeared on

NBC

's

Last Comic Standing

and recently his own

Comedy Central

special.
?

Will Franken

shows "manic brilliance" according to The Daily News, and the Times accuses him of possessing an "erudite wit."
?

Dan Piraro

creator of the cartoon "Bizarro" and a standup comedian in his own right will emcee.

?

We're seriously jazzed that Janeane Garofalo has joined the lineup for our KOMEDY FOR KARMA fundraiser.

Tickets are selling quickly: order yours now or regret it for the rest of your life.

WHEN: Monday, March 24th at 8pm sharp (doors 7:30)

WHERE: Gotham Comedy Club – 208 W 23rd b/w 7th & 8th Aves.

$50 General Admission

$100 VIP Reserved Seating

$60 General Admission at the door the day of the event

The ticket price is partially tax-deductible.

Mark your calendars

The farm visiting season begins April 5th and lasts through October.

Visit our "Visit" Page for some Visitorific info!

?

?

?

?

UPDATE ON OLIVIA


Thanks for all the kind notes about Olivia, the ailing goat we reported on in the last newsletter. The great news is that she has really made a turn for the better!

Diagnosed with lymphoma last spring, this 13-year-old became too weak to stand when the cold weather hit in January. Her friends and sponsors came over to say goodbye as the day we had all been dreading seemed to be upon us.

After bringing her into our house (that's right, co-founders Jenny & Doug, Olivia, a blind chicken, 3 dogs and 3 cats are all living happily under one roof) and beginning a new regimen of treatments, Olivia is back to her old self again! A cancer-fighting herbal remedy, a daily tray of wheatgrass (a suggestion of juicing enthusiast Kris Carr of Crazy Sexy Cancer fame), and lots of love and care are helping our old girl get back on track.

Now she's up and walking around with a voracious appetite for anything you put in front of her. She spends hours outside (with her coat on) visiting her friends around the farm but it's still too cold for her old bones to sleep out in the barn overnight.

Olivia is a perfect example of why we so desperately need our Animal Hospice Center (a temperature-controlled environment for sick animals). Please help us meet our goal of raising the last $60K by May of this year.

Our friend, talented artist J.T. Yost is helping us meet that goal by donating half the profits of the sale of his incredible Olivia print which he made for our last art benefit. Check out his website for pet portraits here: You'll find Olivia's image amongst many other very cool prints.

?
IKNOW I KNOW I should resize the damn thing but you get the idea…Its a comedy show to raise money for an animal sanctuary…so go already. Also if you click on the link for Woodstock you can see the whole thing if you must. I mean look at the talent, geez.
AND if you like to see his new spiffy blog and get a schedule of his events (he has been gigging alot lately) and his latest witticisms (yes he actually has deep thoughts:<) 
You crazy kids,
Just posted a new blog about my comedy shows in Californy and our kooky Elvis impersonator re-wedding in Las Vegas last week. Hope you likey. Lots of pics and a short video! Wow!

Dan
P.S. As always, I never sell or share my private email list. If you want off, though, hit "reply" and put "unsubscribe" in the subject line. (sniff)
If you don't want to read my blog, don't go here:
http://bizarrocomic.blogspot.com/
<After all that genuflecting  here is the latest Bizarro "fair usage" from the great man…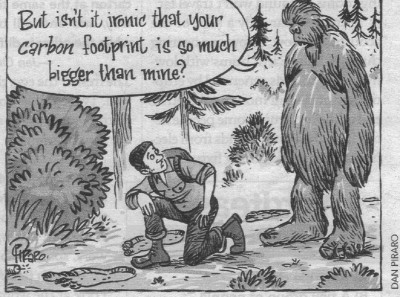 Thanks Dan….