Folks that are trying to move the US into the future..And they are only 200 miles from the home of CES
 http://www.ateec.org/aboutus/eec.htm

 Advanced Technology Environmental AND ENERGY Center
Environmental Education Center
The Environmental Education Center is located on the campus of Scott Community College (Bettendorf, Iowa) and is part of the Eastern Iowa Community College District (EICCD). The Environmental Education Center is home to several initiatives, including:
Advanced Technology Environmental Education Center (ATEEC), a center funded in part by the National Science Foundation (NSF);
Environmental Safety and Health division of HMTRI, which includes HAZWOPER, Industrial Chemical Spill Response, and many other health, safety, and environmental compliance offerings; and
EICCD's Health, Safety, and Environmental Technology distance learning program, which includes online and correspondence courses.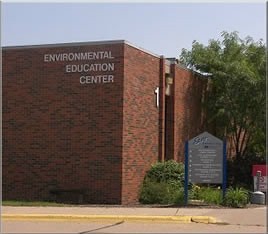 Environmental Resource Center
ATEEC was established in 1994 as an NSF Advanced Technology Education (ATE) Center of Excellence to advance environmental technology education through curriculum development, professional development, and program improvement in the nation's community colleges and secondary schools. The activities of the Center were driven by the following goals. 
Strengthen science, math, and technical curriculum and instructional materials supporting environmental technology education;
Strengthen the nation's environmental technician programs by providing professional development opportunities for faculty of community colleges and high schools;
Strengthen advanced technology environmental education by providing support services for program improvement.
The Center's vision is to create a national network of community colleges supported through public and private partnerships that prepares an environmental technology workforce to address industry's needs and to promote the transfer of secondary students to higher education. Since its inception, ATEEC has formed partnerships with numerous organizations, including:
National Science Foundation
Environmental Protection Agency
Partnership for Environmental Technology Education
Department of Labor
University of Northern Iowa
University of Wisconsin
Department of Education
Institute for Museum and Library Services
U.S. Department of Energy
National Renewable Energy Laboratory
Massachusetts Institute of Technology
Private sector companies
Local public libraries and museums
Throughout its history, ATEEC has sought to become a comprehensive national resource providing a range of enabling activities to high schools and community colleges.