I was really disappointed in the Illinois State Fair this year. Last year there was so much energy conservation going on, both in the public and the private sector.  This year there was nothing but Conservation World. DO NOT get me wrong, as I said to the guy on the trolley as we drove by, "When I was young Conservation World was 2 guys under a tent. One guy from Ag. and one guy from DNR." Now it takes up an entire corner of the Fair Grounds, has its own lake and the huge and energy efficient Department of Natural Resources building. It's just that there wasn't much going on around the rest of the fairgrounds. Yes, there were corn dogs and all the other exciting things that make the fair so cool, but I guess I got spoiled.
Anyway I go to the fair for the world famous Butter Cow. It starts out as this: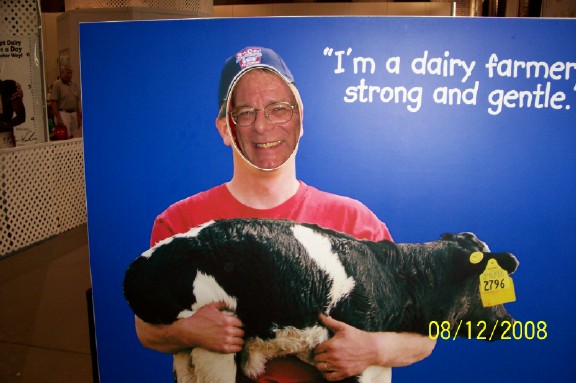 Then they strip it down to this: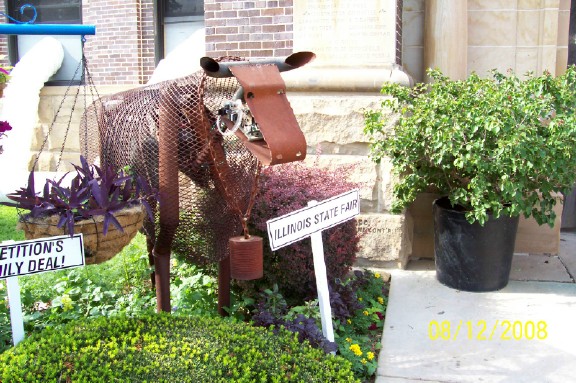 That is a telephone by the way in its head. Then they build it back to this: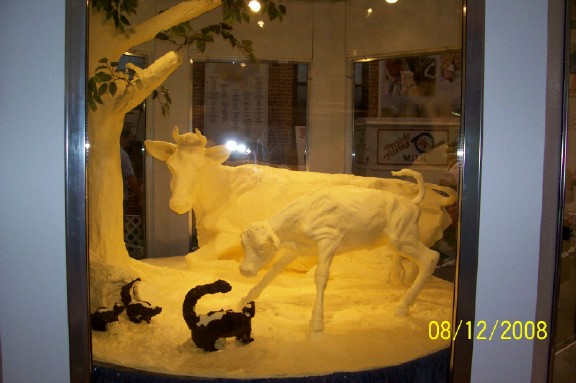 The skunks are new!
:}
:}