I went to Mason City to see my sister Joann who lives in Dothan Alabama whom I had not seen for awhile so I did not get to post a Weird Bird on Friday. So as a tribute to fellow blogger, canoeist, and all round camper John Martin and his better half Susan Kay I post my birds today. His blog is www.thedrunkablog.blogspot.com.
One of the reasons I want people to burn less is not for people but for our fellow companions on this planet, the flora and the fauna. Cate and I have numerous butterfly and bird attractors on our spralling spread. So I wanted to show you all our little flitters and flyers. Unfortunately: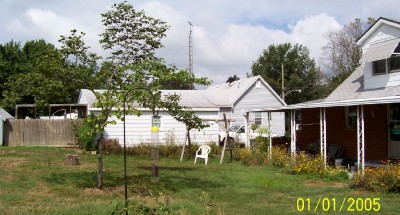 There were no golden finches on the finch feeder,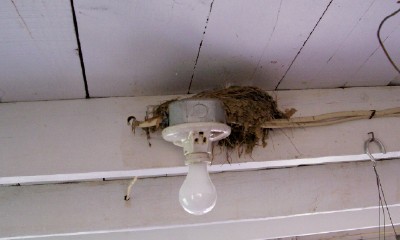 no barn swallows on their nest,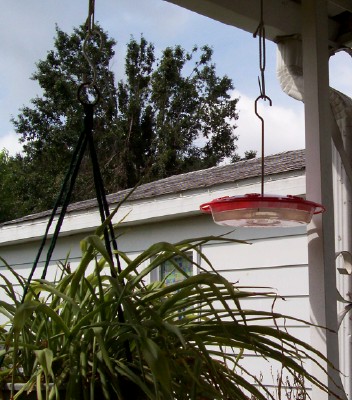 and no humming birds on their feeder!!
In fact the closest birds I could find were these little starlings up on the pole at the corner of our property.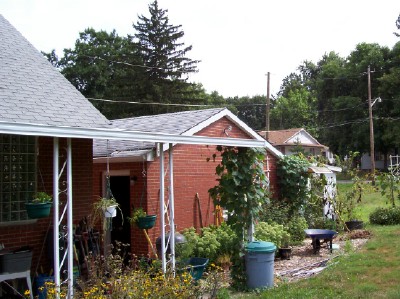 Which of course you can not see because its a "point and shoot" digital fricking camera that I still can't seem to get the hang of. So what gives? And then I saw the problem.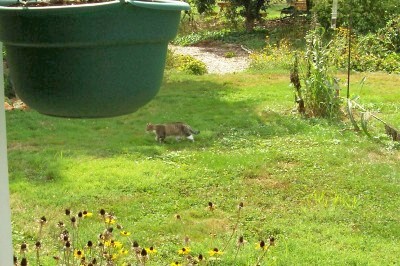 Where the heck is Billy Bob (John and Susans beloved frisby chasing dog) when you need him?
But I did get a shot that shows that birds indeed land on electrical wires and live unlike the last weird bird.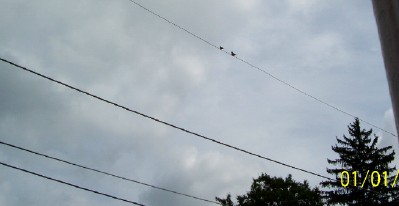 2 doves (errr actually pigeons) sitting on a wire. Ahhh isn't love grand.