After spending nearly 15 days discussing the environment and religion I feel like I need a work out or something…Its like being in the clouds and then landing. Your ears pop all the way down. Terra firma feels so good. Time to get back to the manly world of drilling for oil, digging for coal, and sailing the oceans loaded with Liquid Natural Gas. Oh sorry I mean hoisting Solar Water Preheat panels, riveting Wind Turbine towers and pioneering the Noncarbon Based Economy. HAHA
Thank God it is Weird Bird Friday TGI(WB)F!
So much local stuff has gone by while I was watching my navel. Wind Farms in Christian County…Some guys are building an alternative fuel car in Auburn (of All places) to compete in the XPrize Races…But here is a story I have wanted to cover for awhile. People have complained about the pigeon poop downtown for years. So 2 years ago the Mayor and the City Council of Springfield hired a guy from Decatur with a 164,000$$$ nobid contract. This guy is known locally as the "Bird Whisperer" because of his magical and secret methods….that he refuses to disclose because they are proprietary.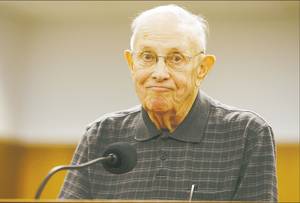 In reality he is a sad old man who uses pellet guns and poison to get the birds at night when they sleep and terrorizes them during the day with fire crackers…which cause the birds to move to another part of the downtown.
http://www.sj-r.com/News/stories/28324.asp
or maybe he uses more fire power than that:
Bird whisperer' could lose contract
Accused of firing rifle in downtown parking garage

Published Wednesday, April 09, 2008
The "bird whisperer's" $164,000 no-bid contract with the city of Springfield is in jeopardy after Police Chief Ralph Caldwell said Tuesday that James Soules had probably broken the law by firing a .22-caliber rifle in a parking garage.
WEB EXTRA: Archive video of the 'bird whisperer' Caldwell told aldermen that an investigation had found probable cause to believe that Soules or one of his employees had fired inside the parking garage for the Abraham Lincoln Presidential Library and Museum.
"You just can't shoot a firearm in downtown Springfield," Caldwell said.
In a telephone interview, Soules, of Decatur, said later Tuesday that he does not even own a .22-caliber rifle. He said he had shot a sick pigeon inside the garage with an air rifle.
"I probably had 20 people say, 'Why don't you get those birds because they crap all over our cars?'" he said.
 
Soules said he does have a .22-caliber pistol but did not use it in the garage. Such a weapon would be useful only at close range, he said.
The Illinois State Police, the lead agency because the alleged offense occurred on state property, has turned its report over to Sangamon County State's Attorney John Schmidt, who is reviewing it, Caldwell said. Soules could be charged with misdemeanor unlawful use of a weapon.
Told of the findings at a meeting Tuesday, aldermen on the Springfield City Council's finance committee unanimously forwarded an ordinance by Ward 8 Ald. Kris Theilen revoking Soules' contract to the full city council for a vote April 15.
:}
Instead of doing the obvious. That is banning the feeding of wild life and enforcing it:


Not to be confused with the real Bird Whisperer, Ken Globus:
http://www.thebirdwhisperer.com/
Internationally known as The Bird Whisperer, Ken Globus has been taming "difficult" birds for more than twenty five years.  From handling literally thousands of birds, many of them terrified, extremely aggressive and considered "un-handleable," Ken developed the kinds of hands-on bird taming techniques that have enabled him to do what few others can do: calm down even the wildest birds.          If a bird bites, flees, threatens or quakes with fear.  If it's insecure in new surroundings or with new people.  If it prefers one gender over the other.  If it's timid and unhappy. If it's cage territorial, dominant or just plain aggressive.   If other approaches have failed to get you results, Ken can help.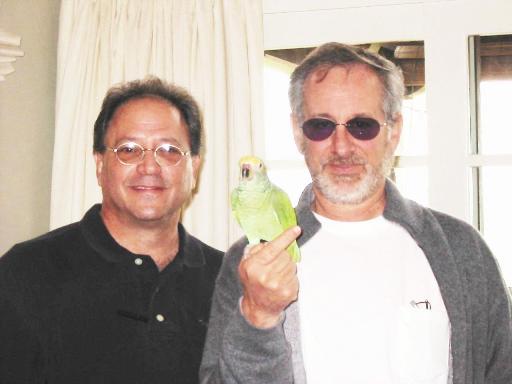 Believe it or not the bird belongs to Steven Spielberg and Cate Capshaw…wow I knew I'd get a bird picture in there. AWW cute budgie.
:}