Yes its time for our weekly tribute to the birds in our lives. This weeks image comes from San Francisco's own John
Mitchell:
http://www.jungle-life.com/?query=john+mitchell&amount=0&blogid=1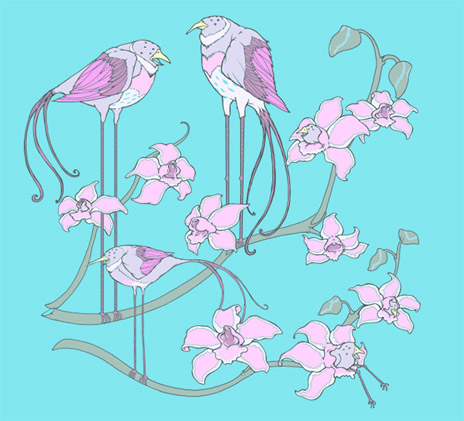 Being a print by John Mitchell it's important to take a closer look where you may notice the flowers giving birth to these strange birds through their delicate vaginas.
Strange Birds by John Mitchell
:}
Dedicated to Pa Martin and Ma Kay, 6th generation farmers who saved this bloggers life by warning him about the impending earthquake that hit Illinois last night. They called me up and said, "The cattle was a acting funny." So I slept in my car last night. Thanks guys.