The 2nd day at the Illinois State Fair we got involved in an exciting chase that put a very bad guy in jail.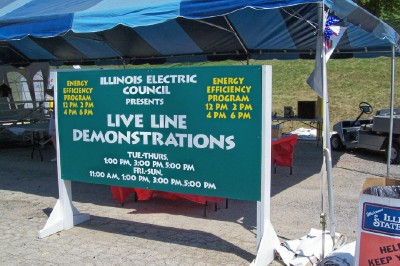 We were at the Illinois Electric Council tent to see their advertised energy efficiency demonstration put on by some very nice ladies.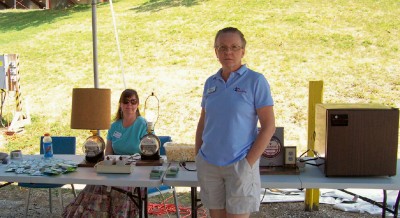 When we were distracted by the high voltage over head wire display put on by Live Line Demos' main guy Kyle Finley, www.livewiredemo.com.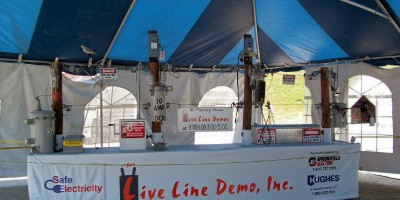 When all of a sudden the mad Energy Hog Broke onto the scene.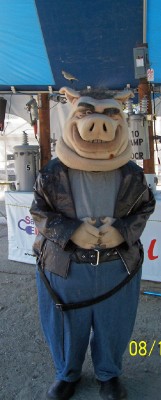 (who is played by actual nice guy – Justin Lex)
We enlisted the help of good guys Molson and Lee, who when not being super heroes are radio personalities.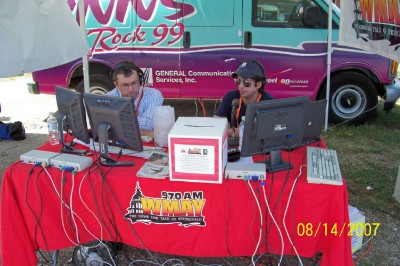 And a chase throught the fairgrounds ensued. We wanted to catch the hog and put him out of business. For more about this infamous criminal see: www.energyhog.org .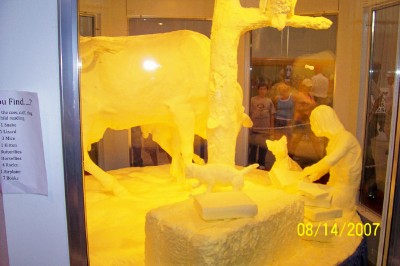 He tried to hide in the Dairy Pavilion. But we followed in hot pursuit, pausing only to find, the airplane and many other secrets in this years beloved Butter Cow. But then heroes Molson and Lee called their friend in the K-9 squad.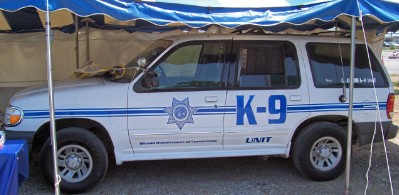 They cornered him and put him where he belongs.
All in all the Fair was fun this year and there were more energy exhibits then ever before. Heck we had nothing better to do while waiting around for the Governor to sign the Rate Relief Bill…Oops that's for the Bulletin Board.