From the XL Pipeline, to "saving" coal, to selling off Public Lands Trump did everything he could to gut environmental regulations and destroy the Environment. Here is some of what it is going to take to undue it, including probably 30 or 40 Executive Orders.
https://www.scientificamerican.com/article/on-climate-biden-must-do-more-than-undo-trumps-damage/
On Climate, Biden Must Do More Than Undo Trump's Damage
The new administration cannot just go back to the future on carbon emissions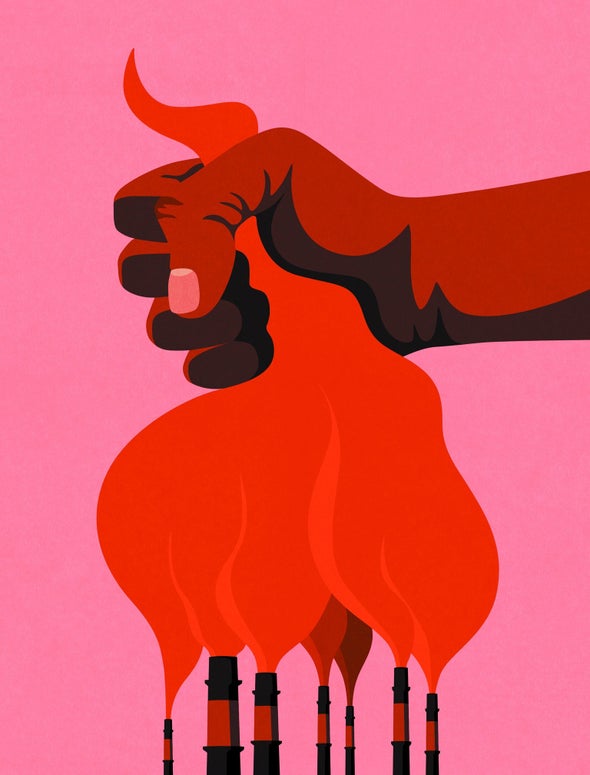 One word sums up what the Biden administration must do to address climate change: restart.
In 2015 nearly 200 nations committed to the Paris Agreement, which aims to prevent the worst impacts of climate change by limiting global warming by 2100 to less than two degrees Celsius above preindustrial levels. The U.S. pledged to reduce its greenhouse gas emissions to 26 to 28 percent below 2005 levels by 2025. Then Donald Trump was elected president. He soon announced that the U.S. would pull out of the accord, and his administration spent four years relentlessly rolling back regulations intended to curb emissions and protect the environment. Dozens of coal-burning power plants, the worst carbon polluters, shut down anyway as market forces expanded the role of cheaper, cleaner natural gas, wind and solar power. And various states, cities and industries cut emissions. Yet even with that progress, Trump's rollbacks could add the equivalent of 1.8 billion metric tons of carbon dioxide to the atmosphere by 2035, according to the Rhodium Group, an independent research organization.
Joe Biden must now make up for lost time, and last November he said the U.S. would rejoin the Paris Agreement immediately after he became president. This commitment is important because the U.S. is still the world's second-largest emitter, behind China, and it can return as a world climate leader. But Biden will also have to ratchet up the original U.S. pledge because warming—and its effects—has only sped up since the Paris Agreement was established. Biden promised to issue an executive order calling for net-zero emissions by 2050, but he will need to set specific interim targets. The World Resources Institute says reducing emissions to 45 to 50 percent below 2005 levels by 2030 could put the country on track.
Congressional legislation is the most effective way to create the concrete policies needed to achieve those goals because it gives federal agencies clear priorities, is much harder to override with presidential actions, and can better withstand legal challenges that might be brought by industry or special-interest groups. But the divided U.S. Senate will make sweeping laws hard to pass. Biden will have to work through executive orders and will have to charge federal agencies such as the Environmental Protection Agency with issuing new regulations under existing laws such as the Clean Air Act. He will need to "turn every stone possible," says Narayan Subramanian, an environmental lawyer working with the Center for Law, Energy & the Environment at Berkeley Law. The most immediate focuses are transportation, power plants, methane emissions and pesky hydrofluorocarbons (HFCs).
With coal plants retiring, transportation has surpassed power generation as the country's largest carbon emitter. The quickest action Biden can take to tackle those emissions is to reinstate California's waiver to the Clean Air Act, allowing the state to enforce its Advanced Clean Cars regulations. The regulations set fuel-efficiency standards for cars and light-duty trucks that are tougher than federal rules, which means fewer emissions. In the past, automakers have built their nationwide fleets to meet the state's standards to avoid making two versions of their vehicles, and some states, such as New York, typically follow California's lead. The Rhodium Group estimates that reinstating the waiver would save about 573 million metric tons of emissions by 2035.
:}
Go there and sob. (at least he is gone) More next week.
:}