Yes it is true. It will take most of next week probably to get to 50 environmental blogs out of the 1000s of environmental blogs out there but we shall prevail. Notice I have not said anything about this blogs focus which is energy and its misuse which is damaging the planet. These are just eco blogs, some technical some not, that purport to reuse, recycle, repair, replenish, reincarnate, and my personal favorite (to protect my girlish figure) reduce. Excuse me I must
:}
Community Energy Systems is a nonprofit 501c3 organization chartered in Illinois in Sangamon County. As such we are dependent on public donations for our continued existence. We also use Adsense as a fundraiser. Please click on the ads that you see on this page, on our main page and on our Bulletin Board (Refrigerator Magnets) and you will be raising money for CES. We say a heartfelt THANK YOU to all who do.
:}
Speaking of being reduced by a Blog. I made mild fun of a Blog yesterday called, Gardening Naked. The woman that writes that Blog is amazing. She sent me an email yesterday and I have been reduce to kneeling before her in surrender:
We live in an increasingly materialistic society in the United States, and often take all the "stuff" we have for granted. With our communities surviving a very difficult economic time, it seems important to pull back on the gift giving and push forward with giving from the heart. It is not about how many gifts we give; it is about the love in our hearts when we give them.
When you do give a gift, consider giving a good-for-the-earth-gift. Green and sustainable gifts are the best gifts because they keep on giving even after the holidays are over. Try gifting your friends and family with green and sustainable presents this season and make a difference for our world. Below are a few of the best green gift giving guides online; great resources for you and your family to tap into this holiday season.
Sustainability expert and landfill rescuer, Kay McKeen, runs a School & Community Assistance for Recycling & Composting Education center in Illinois, also known as "SCARCE". This organization has rescued millions of books from the landfills for free donation to local and international schools. SCARCE staff spends hundreds of hours educating locals on the benefits of living green and this year have built a terrific online green gift guide. To view SCARCE's local-to-
Chicagoland Green Gift Guide online, visit their web site – http://s-c-a-r-c-e.org or telephone (630) 545-9710.
:}
So she would be what number 21 or 22 on the list. I lost count. Also while on the "catalog" of environmental blogs yesterday, I found another catalog. This is beginning to sound a little like green porn or something.
Anyway that "catalogue" (pardon my British) is:
http://www.bestgreenblogs.com/
Going through their list I came upon a site that raised a question in my head. I did a series last year about environmental groups around the world which was fascinating to me but until I saw this Blog I did not think "how hard must it be to be environmentally conscious in a third world country"? So we go from taking stuff home from a landfill to living in a land fill.
http://greenbitch.wordpress.com/
What is Malaysia Day ? Why isn't it on the 31st August but instead 16 September ? 31st August 1957 is the day Malaya or better known than as the Federation of Malaya got their independence from British colonial rule.
Malaysia Day is held on September 16 every year to commemorate the establishment of the Malaysian federation on the same date in 1963, the joining together of Malaya, Sabah, Sarawak, and Singapore to form Malaysia.
Malaysia Day is not a public holiday.
I personally think that Malaysia Day should be given equal if not more importance, since it is the day our beloved nation came together as ONE. In order to get the whole nation to rally in the 1Malaysia concept, everyone should be make aware of the formation of MALAYSIA. It is a day every Malaysia should be proud of, and shout it out loud " Saya anak bangsa Malaysia."
To all fellow Malaysian wherever you are, HAPPY MALAYSIA DAY.
green bitch/witch
:}
Or From a Bus in Northern Scotland (Brrrrrrr)
http://theblackbuscompany.blogspot.com/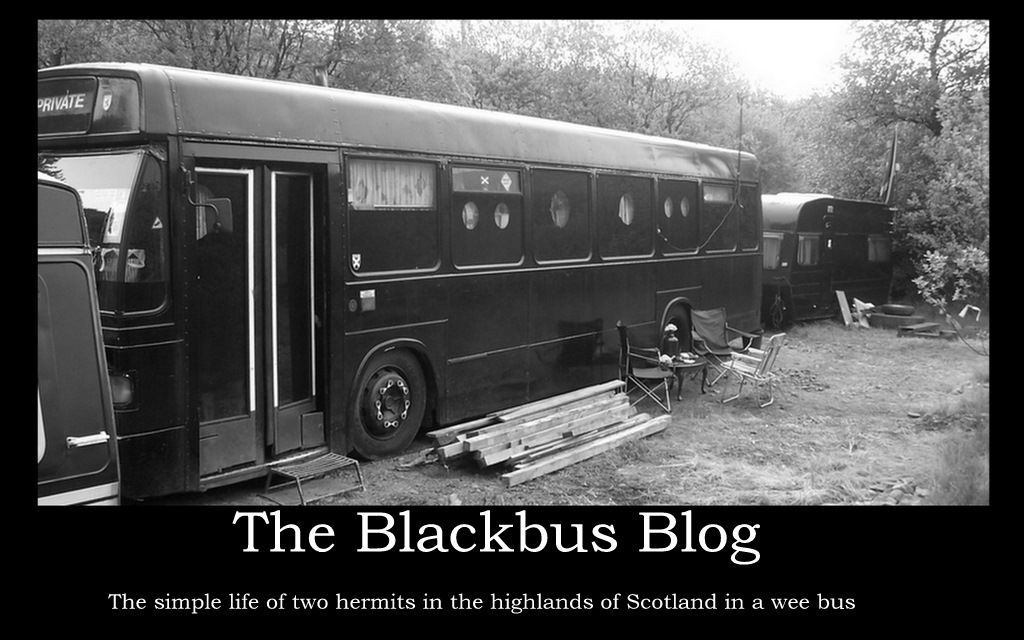 :}
Or even in the wilds of France where they make great French Fries:
 http://www.smileandsavetheplanet.com/
3 décembre 2009
On a plissé des yeux devant la violence de « Lord of War ». On s'est repassé en boucle « Blood Diamond » (pas que pour Léo, on préfère Nicolas Cage d'abord) et on a bien décrypté le processus : le diamant, c'est définitivement pas du propre côté social, pas plus qu'environnemental d'ailleurs. La puissante De Beers a dû plier sous la pression des associations et la filière diamantaire, gouvernements et industriels réunis, a mis un peu d'ordre dans ses tablettes même si tout n'est pas encore brillant-brillant.
Qu'en est-il de nos gourmettes, alliance, collier, piercing (il en faut pour tous les goûts) ? D'où provient l'or qui pend à mon cou ? Une autre responsabilité me pend-t-elle au nez ?
Hyperconsommatrice de mercure et de cyanure, l'extraction de l'or génère des tonnes de déchets toxiques. L'exploitation minière artisanale contribue au déboisement, à la dégradation des sols, à la pollution de l'air par le monoxyde de carbone, du sol et de l'eau… N'en jetez plus ?!!! Ben si : sur le plan sanitaire, elle peut engendrer des maladies respiratoires par l'inhalation de gaz et poussière…
:}
Excuse my French as they say.
:}